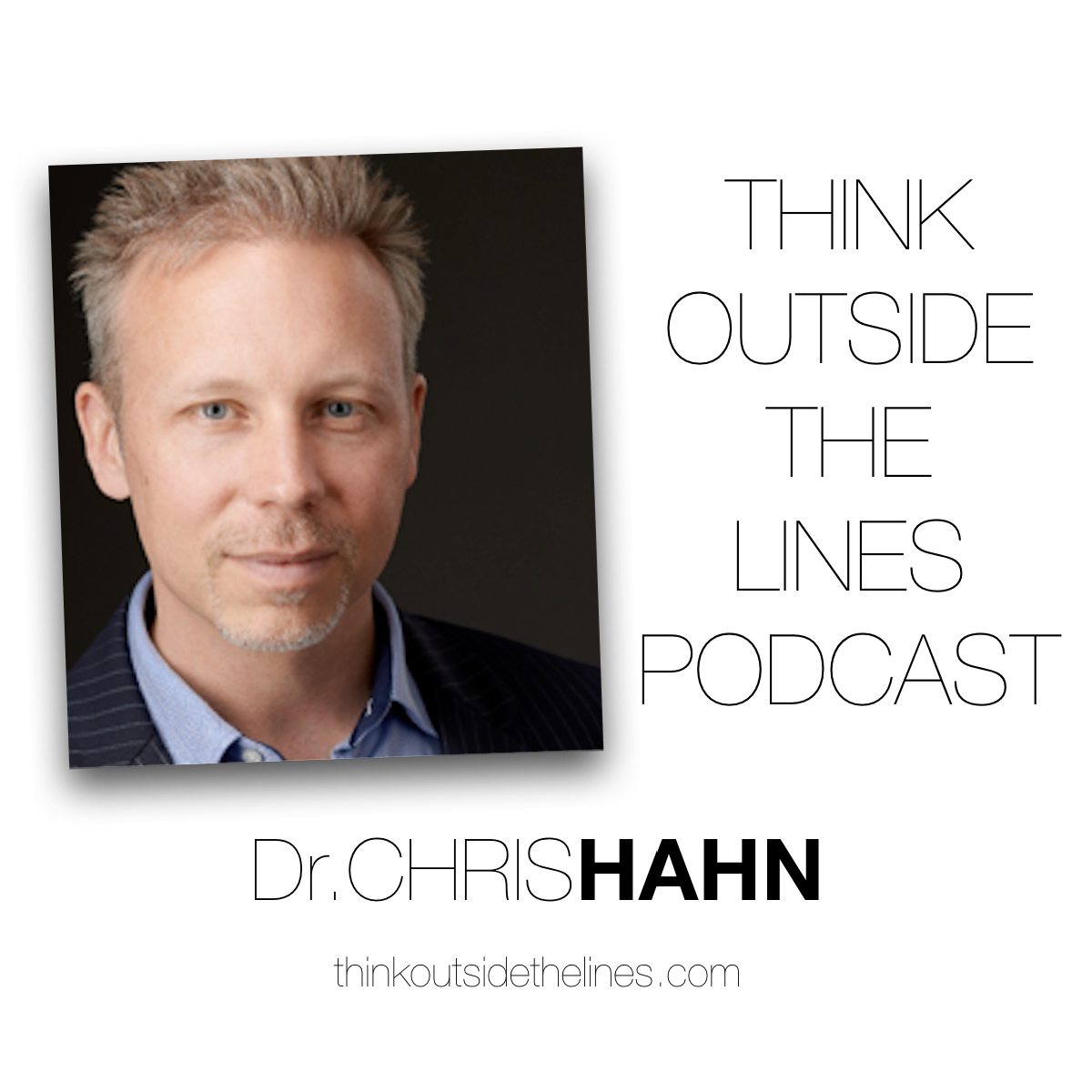 My guest today is a former dentist turned Freedom Entrepreneur who helps people escape the mundane and fearlessly explore life through the power of passion and purpose.
He's written an amazing book entitled, "UNBOX YOURSELF", in which he helps the reader to discover their passions and purpose in life.
This is the sort of conversation that continues to motivate me to do this show. And I believe you will feel immensely better after listening.
Its time to think outside the lines with Dr. Chris Hahn.
//
Guest bio:
I am a hopeless optimist - few things manage to penetrate my positive mindset.
Life is all about choices and I firmly believe that how we feel and think affects the outcome of each and every one of them.
Professionally I am a dentist, entrepreneur, inventor, author, speaker and coach. I use my problem solving gift and passion to aid other souls in unboxing themselves so they can live a life of greatness.
Success can mean just about anything - the meaning will change with time...
In my teens I attributed academic achievement to success, graduating as a Valedictorian from my High School. Shortly thereafter I graduated from the USC School of Dentistry, Magna Cum Laude, at age 24. Only a few years later I became one of, if not the youngest AACD Accredited Cosmetic Dentist in the World. I was climbing this ladder of success as quickly as I could and became a millionaire before the age of 30.
Then everything changed. I began looking at life a little differently. Contributing to the happiness of others, including myself became my focus. I studied happiness for many years and consequentially made many significant changes in my life.
Purpose, passion, freedom, peace and love overshadow any level of financial success anyone could ever achieve and this is where I dedicate my energy to now.
If you are looking to be infected with success, happiness, passion and purpose, then I am your vector.
For more information, please visit:
https://www.drchrishahn.com
//
Think Outside the Lines Podcast
Subscribe / Leave a review on iTunes
//
If you would like to stay updated on all things podcast-related, click here to sign up for the mailing list.