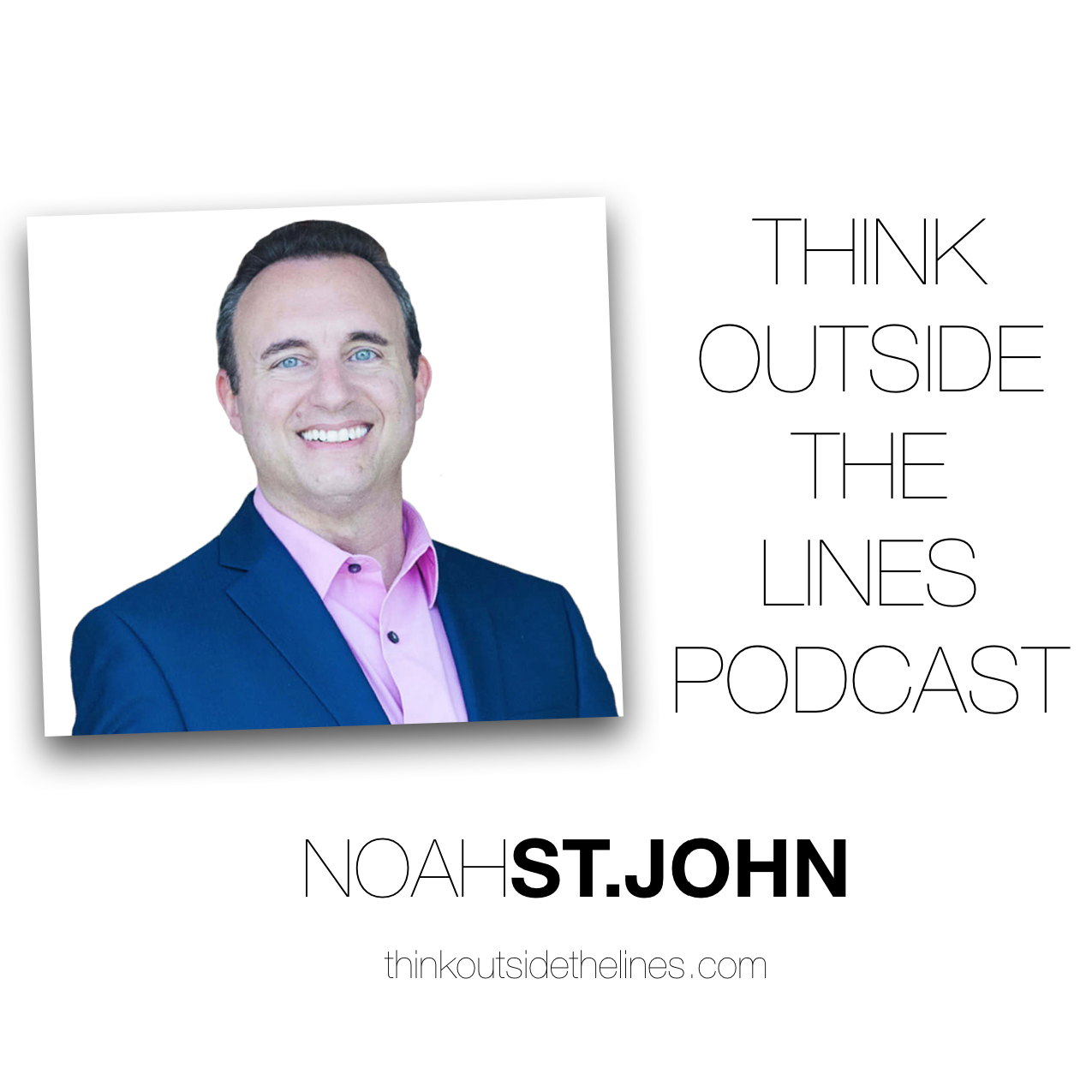 My guest this week is a keynote speaker and bestselling author who's famous for inventing Af-for-mations® and helping small business owners make more money, help more people, and have more fun.
His sought- after advice is known as the "secret sauce" in business and personal growth.
Stephen Covey, author of The 7 Habits of Highly Effective People: says that "his work is about discovering within ourselves what we should have known all along – we are truly powerful beings with unlimited potential."
His dynamic and down-to-earth speaking style always gets high marks from audiences. As the leading authority on how to eliminate limiting beliefs, he delivers keynote speeches and mastermind programs that have been called "The only training that FIXES every other training!"
It's time to think outside the lines with Noah St. John.
Guest Bio:
NOAH ST. JOHN is known as "The Power Habits Mentor" and is famous for helping entrepreneurs get rid of their head trash and make more money.
Noah is the ONLY author in history to have works published by Hay House, HarperCollins, Simon & Schuster, Mindvalley, Nightingale-Conant, and the Chicken Soup for the Soul publisher.
He also appears frequently in the news worldwide, including ABC, NBC, CBS, Fox, Parade Magazine, Forbes.com, and The Huffington Post.
For more information, please visit:
Download Noah's free book for Think Outside the Lines listeners: Get Rid of Your Head Trash About Money:
//
Think Outside the Lines Podcast
Subscribe / Leave a review on iTunes
Subscribe / Listen on Google Play Music
//
If you would like to stay updated on all things podcast-related, click here to sign up for the mailing list.