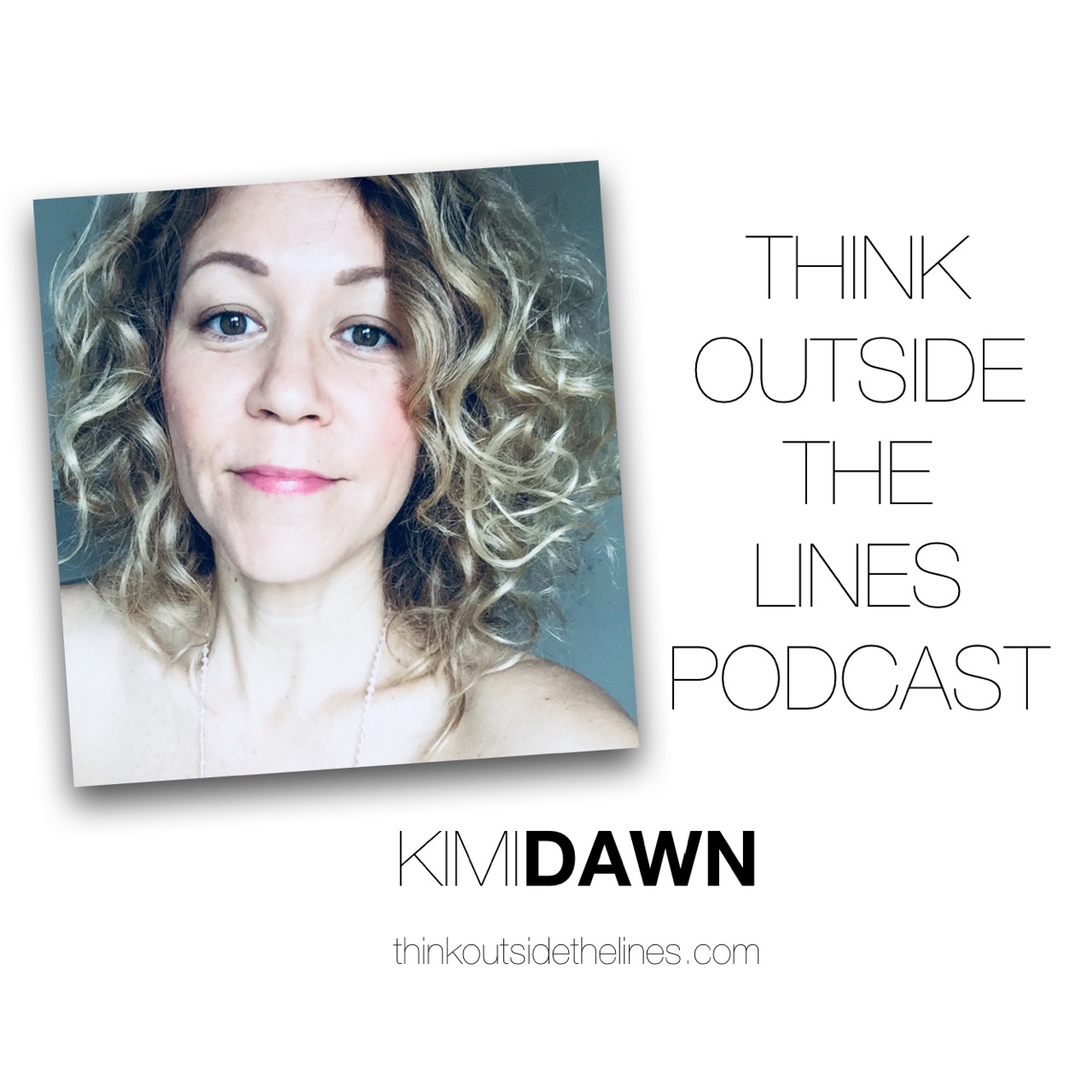 My guest this week joins me for her third appearance on the podcast. Join us for an in-depth conversation on overcoming struggle, and living your best life!
Guest Bio:
Thank you for seeing me. I'm Kimi Dawn, in case we haven't met yet. I'm a California-based certified yoga teacher, Reiki Master, living room dancer, and your humble 'reminder' that we are all in this 'circle' together. I know that the magic happens outside the comfort zone and the pictograph that tells you to be the dot outside the circle. Yes, please be that dot, but remember that this circle is to support you when you need to round up and be reminded none of us do it alone. Plus, there's just something really sacred and soul connecting when we Circle Us as seekers and consciousness contributors.
Where I join the circle...
Allow me to help remind you of who you really are and why YOU matter. We will explore the process through various ways of connecting you back to the 'real' you that nobody else can be; authentic, soul-shining, and embracing the gift of your life or creating the life that is waiting for you! How? Explore my page, SEE what's available and allow yourself to be SEEN | An Experience of Presence.
We are all creatives by nature, but along the way, I found myself in the certificate club. Here are the credentials, but mostly, it was about the teachers that had SEEN me, and helped me to remember it was best to continue being me.
Certified through Tamal School of Yoga; Tamal Dodge & Sesa O'Connor (200 hours of Vinyasa Flow) and Silk Roads Sangha; Daniel Hickman & Denise Antonini (200 hours Mulit-disciplinary Yoga). 35 hours of SmartFlow with Annie Carpenter & an Embody Love Movement facilitator focusing on positive body image and community awareness. Reiki Master Teacher under the Usui Reiki Method and Karuna Reiki practitioner. Soul reviving 8-week program called "Daily Love Mastery" with Mastin Kipp in 2014 and continues to be part of his online mentoring program "Claim Your Power™." Aside from formal yoga training, a lifetime ago I obtained a B.S. in Technical Management; was discharged as an Army Veteran, and always a humble mother of three amazing daughters whom are truly my best teachers. I've placed myself in the presence yogalebrities such as: Seane Corn, Kathryn Budig, Ashley Turner, and Saul David Raye, which have inspired my own practice and offerings.
For more information, visit Kimi on the web:
//
Think Outside the Lines Podcast
Subscribe / Leave a review on iTunes
Subscribe / Listen on Google Play Music
//
If you would like to stay updated on all things podcast-related, click here to sign up for the mailing list.