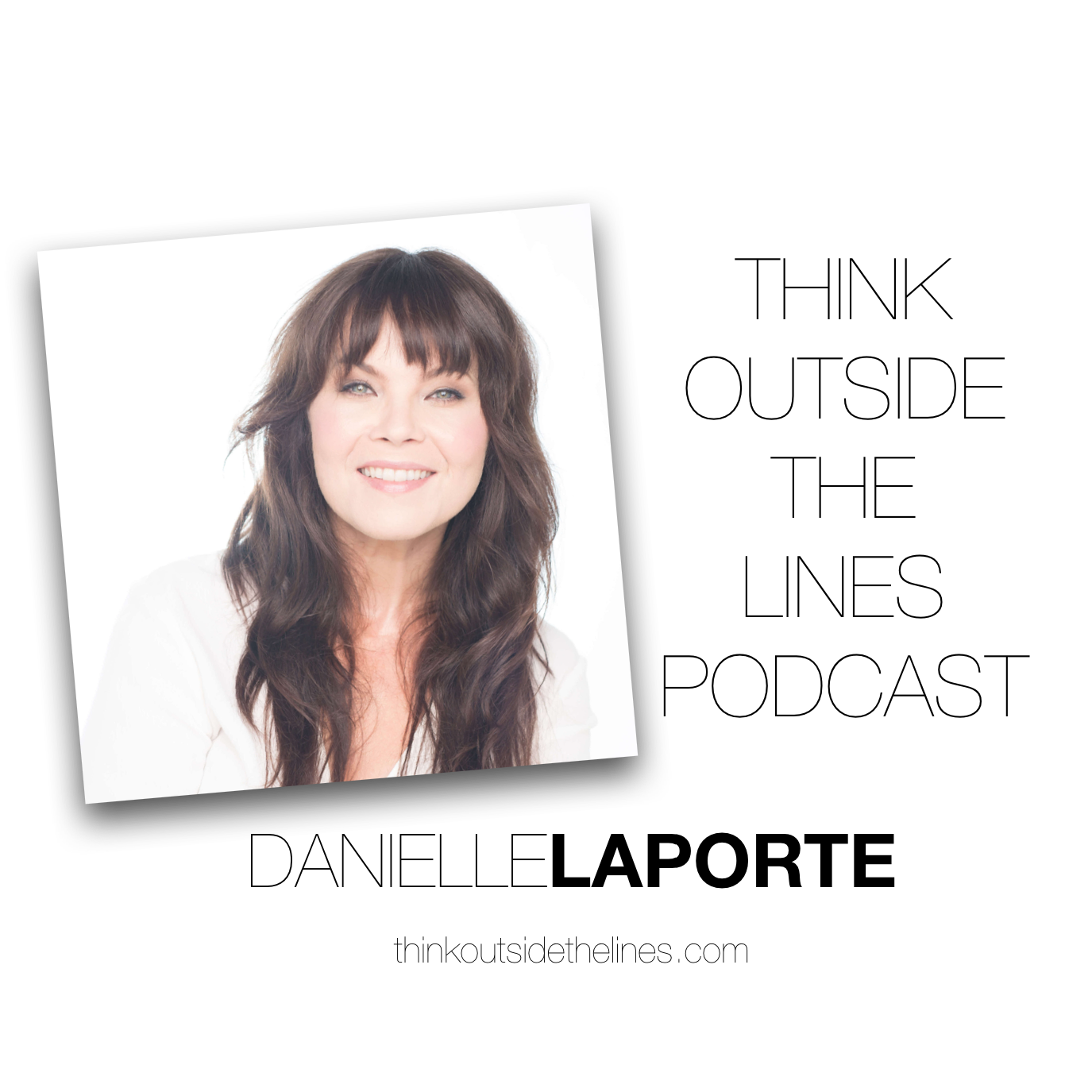 I couldn't be more excited to introduce you to this weeks guest. When I began this podcast almost two years ago, she was at the top of my list of people I dreamed of speaking with, because of the prfound impact she has had on my life.
My hope is that in this interview, I've helped to capture her spirt, and that through her insight, you are inspired to dive in to some of her work, because it is truly life changing.
It's time to Think Outside the Lines with Danielle LaPorte.
Guest Bio:
Danielle LaPorte is an invited member of Oprah's inaugural SuperSoul 100, a group who, in Oprah Winfrey's words, "is uniquely connecting the world together with a spiritual energy that matters."
She is also author of The Fire Starters Sessions: A Guide to Creating Success On Your Own Terms, and The Desire Map: A Guide to Creating Goals With Soul—the book that has been translated into 8 languages, evolved into a yearly day planner and journal system, a Top 10 iTunes app, and an international workshop program with licensed facilitators in 15 countries.
Her latest book is White Hot Truth: Clarity for keeping it Real On Your Spiritual Path— From One Seeker to Another.
Millions of visitors go to DanielleLaPorte.com every month for her daily #Truthbombs. It has been named one of the "Top 100 Websites for Women" by Forbes, and called "the best place online for kickass spirituality." Danielle's multi-million dollar company is made up of nine women and one lucky guy, working virtually from five countries. A powerful speaker and poet, and a former business strategist and Washington, DC think-tank exec, Entrepreneur magazine calls Danielle "equal parts poet and entrepreneurial badass...edgy, contrarian...loving and inspired."
Her charities of choice are VDay, a global movement to end violence against women and girls; and charity : water, which sets out to deliver safe drinking water to everyone in the world. Her favourite person is her 12-year-old son.
Based in Vancouver, BC, you can find her @daniellelaporte and just about everywhere online.
For more information, please visit daniellelaporte.com
//
Think Outside the Lines Podcast
Subscribe / Leave a review on iTunes
Subscribe / Listen on Google Play Music
//
If you would like to stay updated on all things podcast-related, click here to sign up for the mailing list.