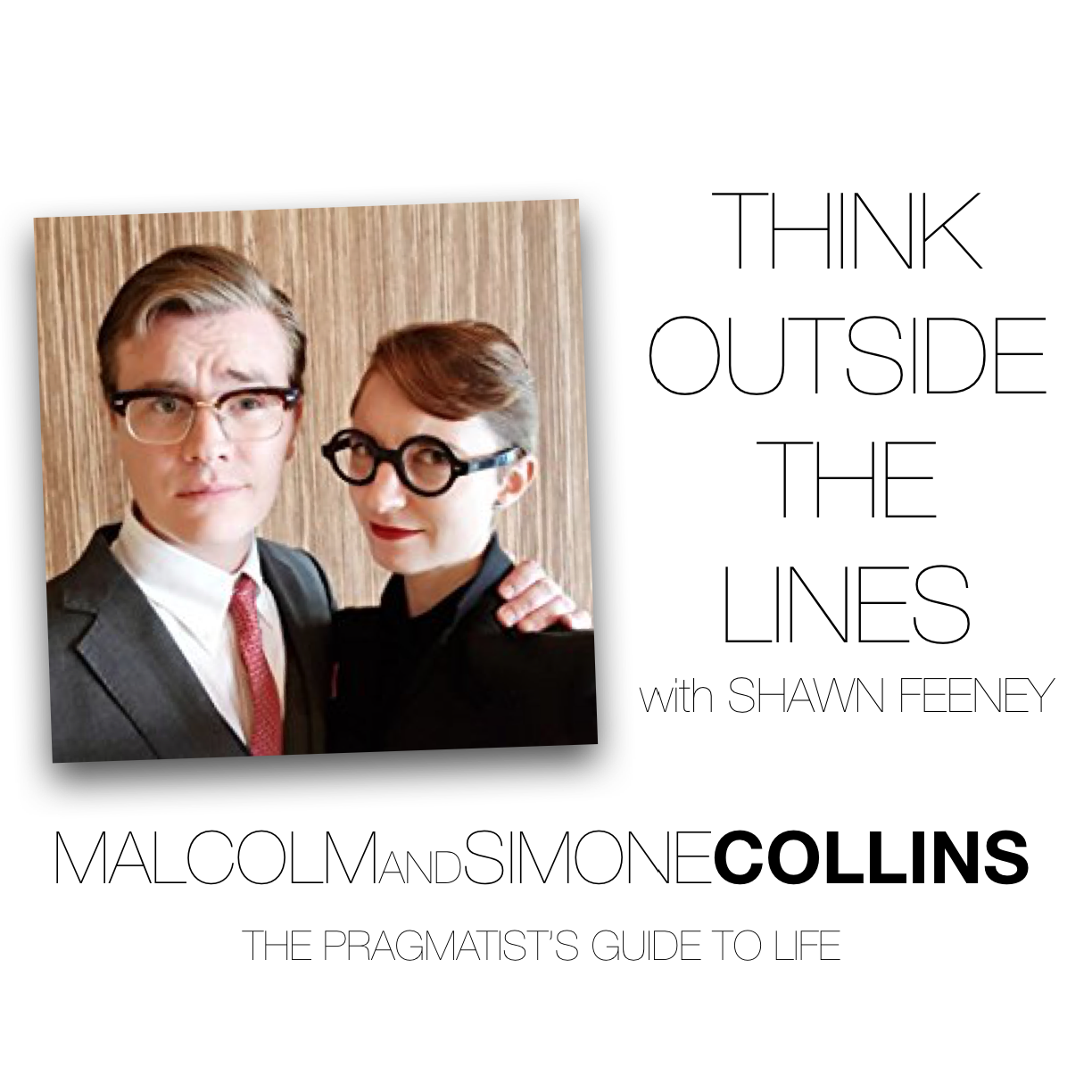 * Join me for part II of my conversation with Malcolm and Simone Collins. (Please be sure to check out part I, if you haven't already.) *
The show is back after a brief hiatus, and I'm so excited to share these new episodes with you! As you know, my mission with this show has always been to help you design and live the life you deserve.
And my guests today want to help you do just that.
Their mission is to encourage self reflection and assist individuals in challenging their most deeply held beliefs without leading them to specific answers.
They've written an amazing book called, "The Pragmatist's Guide to Life", which helps readers take a deeper dive into self discovery, from the perspective that, "who you are is either who you chose to be or who you have allowed yourself to become."
They are a married couple, who split their time between Miami and Peru, while running their travel companies.
I had a ton of fun with this interview, and I really think you are going to enjoy our conversation.
Its time to think outside the lines, for part II of my conversation with Malcolm and Simone Collins.
//
Guest Bio
Originally a neuroscientist focused on brain-computer interface and the evolution of human cognition (his work is on display at the Smithsonian), Malcolm Collins felt he could learn more about the way humans interact with the world and each other by pursuing an MBA at the Stanford Graduate School of Business. There he met Simone, his wife and co-author, who at the time was Director of Marketing at HubPages.com, managing a team of 20,000 freelancers. Together they co-founded the art commission marketplace ArtCorgi.com, after which Malcolm became Director of Strategy at South Korea's most desired source of early-stage capital and Simone earned her graduate degree from Cambridge while working in VC. The couple now runs a number of travel companies (with a focus on Travelmax), splitting their time between North American headquarters in Miami, FL and South American offices in Lima, Peru.
For information, visit their website:
pragmatistfoundation.com
//
Think Outside the Lines Podcast
Subscribe / Leave a review on iTunes
Subscribe / Listen on Google Play Music
//
If you would like to stay updated on all things podcast-related, click here to sign up for the mailing list.